Who We Are
Learn more about us
Openda Ltd started life in 1997 and thanks to the ongoing investment in our staff and our technology we remain focused on improving the business efficiency of our clients.
Driven by excellence
Located in the picturesque Wiltshire countryside just outside Swindon, we have an enviable client base and are privileged to work with people up and down the UK as well as wider afield into the USA and mainland Europe. Our vision is to provide a big brand experience while maintaining the unique benefits of a small company's approach to customer service.
At Openda we value strong client relationships above everything else. We understand our customers require a highly personalised service based on mutual trust, accountability and flexibility. They also want a product that really works. Put the two together – and you've got Openda.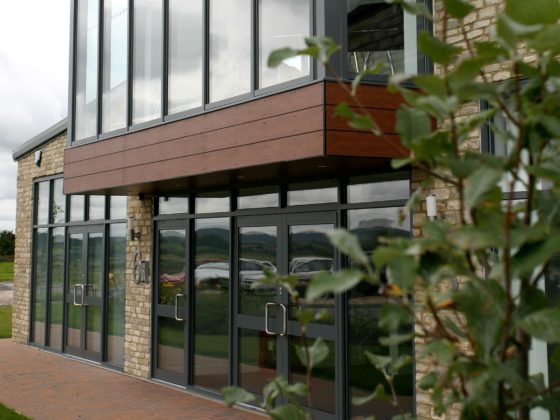 The importance of our customers
For us, customers are never just another number on the list. We put our effort into creating a deeper level of relationship than can be found at any of the 'mass-producers' of software.
Financially stable and entirely self-funded, we do without hoards of shareholders to satisfy. Instead, managed growth and sustainability is at the heart of what we do – because our customers rely on us to be there for them no matter what.
Our motto is 'Performance starts with understanding'. And understanding is based on having access to the right data at the right time – so we ensure our 'QX' software does just that for every area of business, for all our clients.
Nathan Bell
Nathan has been the Managing Director and driving force behind Openda for the last 10 years having developed his self taught skills in programming and ERP solution design from the age of 18 after joining the family business in 1997.
Nathan's vision and ambition is for everything to always be done better than it was before which keeps Openda striving to be the best. The drive to improve and the saying "we can do anything" when it comes to development may challenge the development team but with his technical skills and vision he is able to work with the team to make sure Openda achieves.
What out clients have to say about us
Your whole business depends on your software supplier, you have to get into bed with them, to trust them completely and that's scary! With Openda we don't have that fear anymore. They are very friendly, accommodating and they deliver on their promises.
QX is a very stable system. We haven't had to reboot it any way, shape or form, other than for routine house-keeping purposes. The system has not gone down on us in over 5 years of continuous use.
Prior to making a final decision on which ERP system to select we got to spend time with Openda's customers. They gave us an honest and open view on the QX system. It was this unique approach which really convinced us that Openda were the company that can support our needs now and in the future.
The mass global suppliers of ERP Systems only saw Kukri as another number in their sales figures. Openda were different from the outset. They took time to understand our business and how we operated before anything else. Our needs, rather than their product, drove the sales process.